Congratulations
Gold Star ~ Congratulations you caught the Dream!
-
[writing deleted]
Silver Star Beautiful Dreamer!
-
PAPA WILL NOT BUDGE
Bronze Star You are a Dream Maker!
-
Are You with Me Tonight?
Albert's Sweet Dreamer Award!
-
The Weaver of dreams and wishes
Details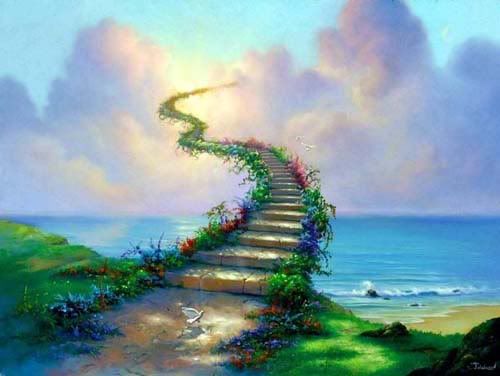 Please write a poem in any form you like incorporating the below "phrase"
in your write. If its not included in the poem it cannot be considered
for an award (sorry).
I have borrowed this from one of Hafiz lovely spiritual poems and
I hope you enjoy working with it!
A Potted Plant
I pull a sun from my coin purse each day.
and "AT NIGHT I LET
MY PET THE MOON
RUN FREELY INTO THE SKY MEADOW"
If I whistled,
She would turn her head and look at me.
If I then waved my arms,
She would come back wagging a marvelous tail
Of stars.
There are always a few men like me
In this world
Who are house-sitting for God.
We share His royal duties:
I water each day a favorite potted plant
Of His--
This earth.
Ask the Friend for love.
Ask Him again.
For I have learned that every heart will get
What it prays for
Most.
By: Hafiz
Translated by Daniel Ladinsky from
"No More Leaving"
Happy writing everyone!
New poets to the Cafe are especially welcome!
Helena :)
www.myspace.com/hebbanour
Click here to Download Keeping The Dream Alive free at EZ-Tracks.com
Prizes
1st 2nd 3rd and Albert

Moderator

Australia
Stats
9 Contestants
9 Submissions
456 Views
Created Mar 31, 2009