Congratulations
Blue Ribbon for excellence
-
Life\'s Bouquet
Gold Star for runner-up
-
Give birth to all the colors
Silver Star for 2nd runner-up
-
[writing deleted]
Bronze Star for outstanding poem
-
AGAIN THE ROSE
Details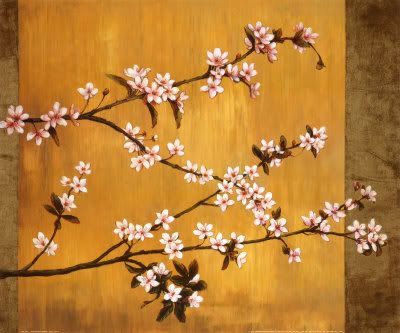 Moonlight magic
cherry blossoms pink and white.
springtime beauty show.
satisfies my appetite..
a beautiful sight.
softly the breezes blow
thus creating tricks of light.
at night the moonlight
adds to my delight
the blossoms seem to glow.
it is my birthright
I can come and go.
I choose to visit by night.
to enjoy the sight.
wander to and fro
in ecstasies of delight.
night: my favourite
why, because I know
the cherry blossoms pink and white
will be bathed in silver light.
Parameters
The first stanza 7/5/7 syllables
The next four stanzas 5/5/7 syllables
The final stanza is 5/5/7/7
The opening line is repeated as the first line of the closing couplet
http:// blog.myspace.com/poeticpiers
Click here to get the Free Cherry Pink And Apple Blossom White MP3 at EZ-Tracks.com
<
Prizes
First, second, third & fourth places

Moderator

Australia
Stats
6 Contestants
6 Submissions
771 Views
Created Mar 31, 2009

Human DeEvolution Crusade
Timeline of the XV 15 Numbered Historical Crusades. Religious Ignorance Aside.There are over 26 War Events Listed Here.
Advertise Here
Want to advertise here? Get started for as little as $5