Go GREEN
October 18, 2010 - October 19, 2010
Congratulations
1st
-
Earth Queen
2nd
-
In Celebration Of Trees
3rd
-
[writing deleted]
Details
Hi friends,
This time the contest is going to be anything and everything that's serene and green, any nature awareness poems, or poem about trees, create a green green eco friendly earth with your words....
paint your picture and words green....
so start now,,,. shall we all GO GREEN????
what are you waiting for???
START!!!
**only group members please
http://www.writerscafe.org/groups/Poems--%3E-Soul-of-%22LIFE%22/3458/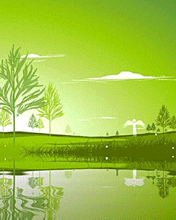 Moderator

Irving, TX
Stats
11 Contestants
11 Submissions
263 Views
Created Oct 19, 2010