Congratulations
You're A Winner!
-
A Lazy Afternoon
You're A Winner!
-
A Small Piece Of Paradise
Details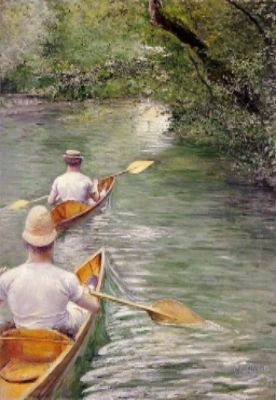 Les Périssoires (1878) by Gustave Caillebotte

PICTURE POEM THIS CONTEST (4)

Be inspired, write a poem; one verse, two verses, whatever floats your boat. Let the image be your muse.

I will pick winners next Sunday!

This contest is sponsored by the host (me) of the Picture Poem This Group:

http://www.writerscafe.org/groups/Picture-Poem-This/12509/

Eventually this will be a group only contest, but as it stands right now, there is not enough members to warrant a closed contest. Membership is open!

Thank you in advance for your entries. And, please, entries must be written for this particular (image) contest! I do check the date <3

Ready? Start! Write!
Moderator

Where Eagles Fly, PA
Stats
2 Contestants
2 Submission
202 Views
Created Mar 6, 2016