Congratulations
Number #1
-
[writing deleted]
Gold
-
[writing deleted]
Silver
-
Silk Death
Bronze
-
[writing deleted]
Sliver Trinket
-
[writing deleted]
Bronze Trinket
-
[writing deleted]
Shiny Shield
-
[writing deleted]
Shiny Shield
-
A spider\'s web
Shiny Shield
-
[writing deleted]
Details
Using the image below, you must write a cinquain or a haiku. All submission must be in a cinquain or haiku form.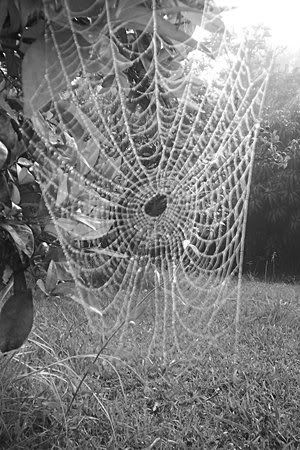 Example of a haiku:
Haikus are easy- 5 syllables
to write and share with your friends- 7 syllables
here at the Cafe- 5 syllables
A cinquain is a five line poem with a set syllable count per line. Refer to syllable count below:
FIRST LINE- 2 syllables
SECOND LINE- 4 syllables
THIRD LINE- 6 syllables
FOURTH LINE- 8 syllables
FIFTH LINE- 2 syllables
GOOD LUCK TO ALL!
Prizes
I will review 3 pieces of your work.

Moderator

Writer's Cafe...address pending, CA
Stats
980 Views
Created May 17, 2007