Congratulations
Minute Poetry #3 ~ Gold
-
TiVo It
Minute Poetry #3 ~ Silver
-
Chicken Dance
Minute Poetry #3 ~ Bronze
-
Addiction
Minute Poetry #3 ~ Honorable Mention
-
[writing deleted]
Minute Poetry #3 ~ Honorable Mention
-
[writing deleted]
Details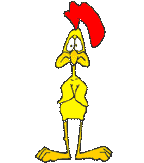 The Minute Poem is rhyming verse form
consisting of 12 lines of 60 syllables
written in strict iambic meter.

The poem is formatted into 3 stanzas of
8,4,4,4;
8,4,4,4;
8,4,4,4
syllables.

The rhyme scheme is as follows:
aabb,
ccdd,
eeff

Example:

On my drive home I saw pheasant;
pairs both present.
Many hens flock
to single c**k.

They pluck green grass all morning long,
clucking a song,
pecking gravel,
where I travel.

While antelope graze along side,
watching hawk glide,
observing moles
skitter from holes.

~*~
Wicahpi Iyozaza


"Don't just view with your eyes,
View through your imagination!"

Write, Write, Write!
Come On, You Can Do This!!
Moderator

Where Eagles Fly, PA
Stats
5 Contestants
5 Submissions
773 Views
Created May 9, 2010