Congratulations
1st
-
Phillips walk along life\'s past
2nd
-
The Frozen Girl of Canada Eh
3rd
-
[writing deleted]
4th
-
torture
5th
-
The Boulevard Of Broken Glass
6th
-
A Forgotten Purpose
7th
-
It Snowed Again Last Night...
8th
-
the snow birthday (reentry)
Details
The picture will reveal a truth of fact, of feeling, of experience, of aesthetic power, of form, of life itself and this not only to you but also to one or all who look at it. The picture may even tell different things to different people but it will tell. This may be a yardstick for the quality of your photograph.
- Tim Gidal
So the picture I give you, is one out of many of my favorite pictures, a picture that I have wanted to write a story from, yet no words have come to me. So this contest is all about this picture, I would like to hear what others think of this photo, and if there is truly a story that can be told.
Let your imagination run free, I don't care how long the story is. Do what you want with this photo. My advice is to just look at the photo for a while, even print it out and hang it, a photo can sometimes be made of a thousand words. Lets see if you can make it happen.
This contest starts when the snow is on the ground, and ends when the snow melts, and spring comes. So take your time, good luck, and i can't wait to read your stories.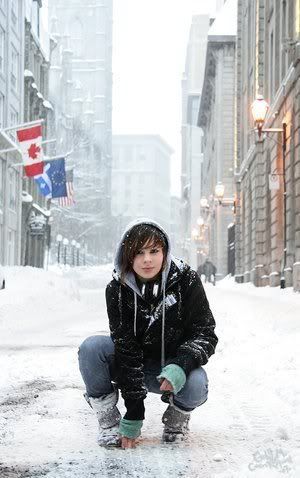 Prizes
$0.00, Smile and words on a page/pages

Moderator

Binghamton, NY
Stats
7 Contestants
8 Submissions
867 Views
Created Dec 20, 2007